CONTACT
---
550 SOUTH GUADALUPE STREET SANTA FE NM 87501
505.995.9902 I 877.995.9902
PARKING
Parking in the Railyard Arts District
Welcome to the Railyard Arts District. Street parking in the Railyard Arts District can often be challenging but not impossible especially on Saturday with Farmers Market going. At $2.00 an hours rate it is by no mean a bargain. It is risky a specially if your schedule is unpredictable and your meter runs out. Our advice is to park in the underground parking if you are planing to explore for a while. it is $2.00 an hour and $5.00 for all day and your meter can never run out! See map below.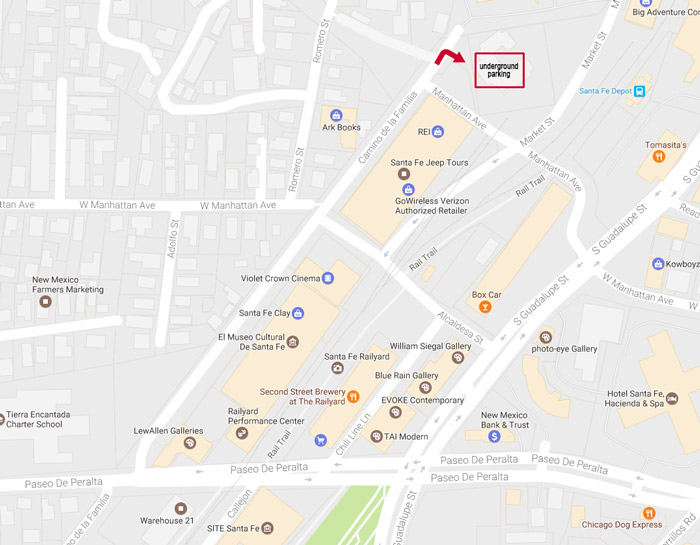 TRANSPORTATION
Free transportaion to the Railyard Arts District
The City of Santa Fe offers a great free transportation service to visitors who stay or explore the downtown area as well as visitors to museum hill.
See below map for schedual and route.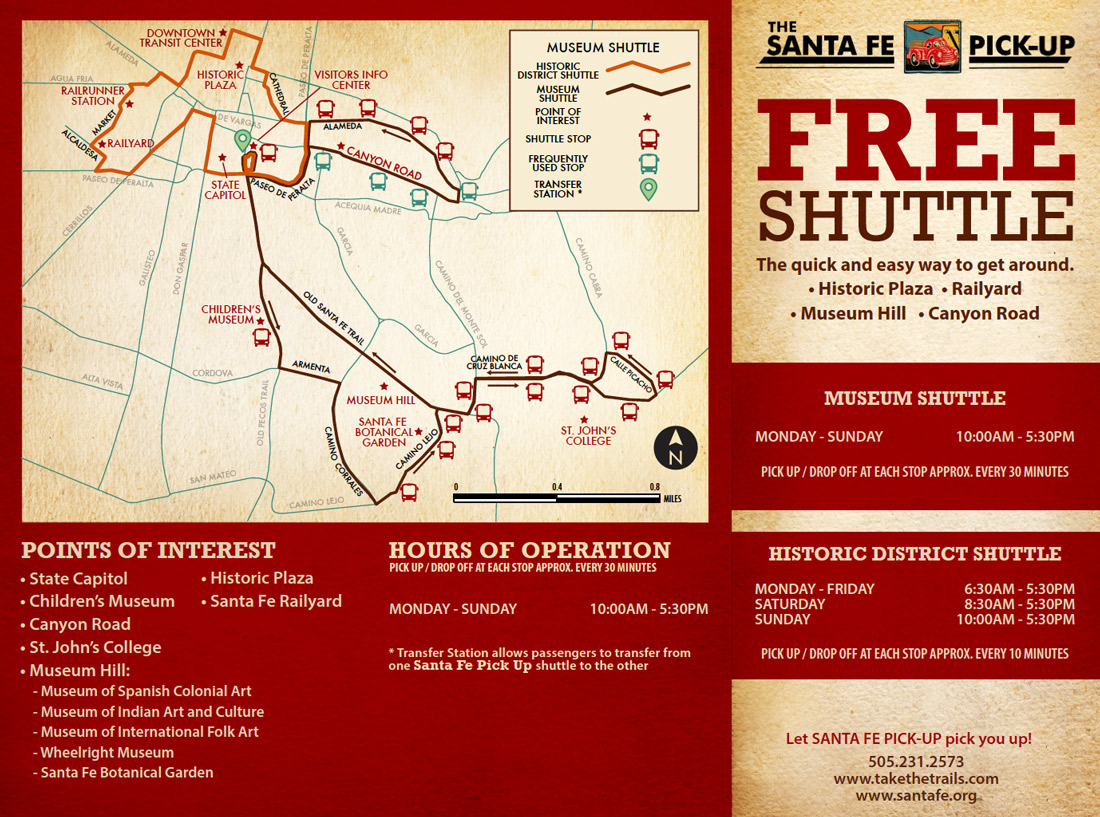 GALLERY SUBMISSIONS POLICY
---
We are grateful for your interest, however
the gallery does not consider unsolicited portfolios or submissions.